How to play Prince – I Wanna Be Your Lover.
Prince is cool. Was cool -sadly-. Super cool. Right? One of those one-in-a-billion musicians of a simply out of this world caliber.
Playing in their very own ballpark with the likes of Michael, James, Marvin, Stevie and I could name a few more. But not a lot.
So quite a while ago already, like any self respecting music lover / teacher like myself would, I figured I'd do a tutorial on one of his awesome piano grooves, that was -coincidentally- also covered by another one of musical wonderlands' piano greats and a true student-crowd pleaser: Alicia Keys.
The track? "How Come You Don't Call Me Anymore?" Awesome stuff.
However, as I also described on that particular post itself, Prince (and/or his music-business people) kinda pissed me off back then.
With -then- over 45 piano tutorials on Youtube giving me exactly NO trouble at all, this clown and his suits thought it was funny to put me up with an actual legal strike, not only putting my channel at the great risk of getting completely shut down (and while the strike lasted, under suspension) -fyi, this would have lost me 3 years of hard work, 20 thousand subscribers and over 300,000 views; seems like just a few compared to the current situation, but those first really are the hardest to get-.
So when the unfortunate news of Prince's death was all around the news and a student of mine asked me to pay tribute in the form of a tutorial, I was a bit skeptical.
However, apparently it either was in fact Prince himself -kinda unlikely- who was banning all of his music from the internet who, after moving to the Elysian Fields, became incapable of continuing this eerie task from so high above, or his whole legal apparatus became a little less strict, allowing people to pay their respect in a way suited to this day and age: posting to the social medias.
Whatever the cause, I saw both covers and tutorials pop-up all over Youtube, so -still hoping this isn't simply because of the fact that the sheer amount of posts is the reason for not banning all of them at the same time and this won't give me any trouble in the future- I figured: let's try again and pay my own two cents of respect.
In the video How to Play Prince – I Wanna Be Your Lover below, I'll show you:
How to Prince plays his own guitar groove on the piano.
How to extend upon Prince's piano part, putting in a distinct tone of the guitar on the original recording (which he himself left out)
Sounding cool with "9" and slash chords.
How to deconstruct the main groove, allowing you to sound out-of-this-world funky with only three (!) chords
The conceptual approach to creating bass licks (and two usable examples)
That it IS in fact possible to build great music out of only 5 chords (please pay attention, current chart-dominating bunglers)
Chords pic below the video!
---
Extra's for Song Learners this week:
Piano Couture Sheet & MIDI -of main groove and pre-chorus "Don't wanna pressure.."- and off course the ad free video.
Get it here: Prince – I Wanna Be Your Lover | Piano Tutorial Full Song Learner Edition.
---
Get the Full Chord Sheet.
Not a Song Learner?
Like this and want the full chord sheet with all pics from the video (free)?
Subscribe here to get a front row seat on my list (also free) which will grant you access to my newsletter with free lessons, tips, tricks and updates (don't like it? you can unsubscribe in one simple click).

Let me know what you think and have fun with this one!
Cheers, Coen.
How to Play Prince – I Wanna Be Your Lover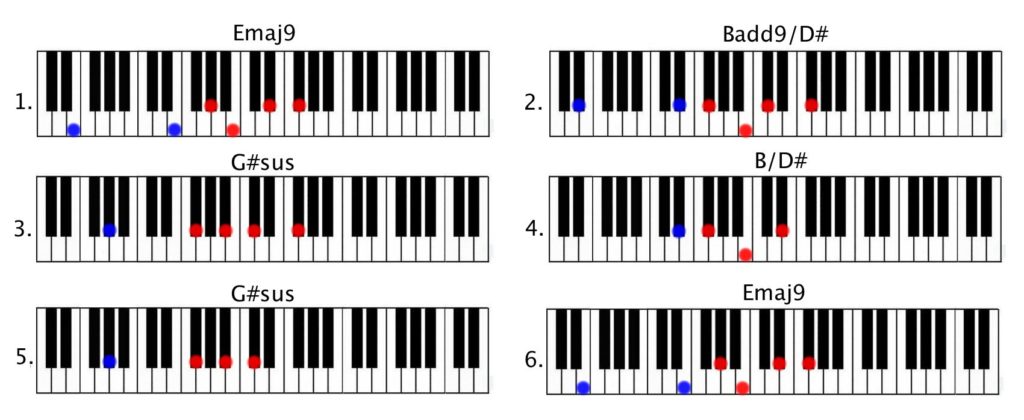 Want all chord pics from the video? Get on my super cool list and get them delivered straight to your inbox! (all free)